7 Ways Software Solutions Can Benefit Businesses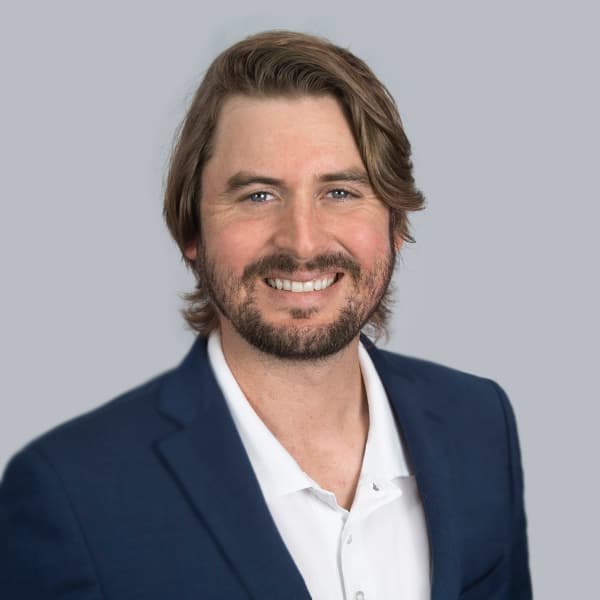 Drew Bolles
Oct 13, 2021 · 4 mins
Sometimes your business needs software to boost your sales, marketing, and CRM initiatives. Here are some things to keep in mind throughout adoption – including why the investment is worth it.
Key takeaways:
Software solutions help your business keep up with the latest technology.

Such solutions can free up your time, save you money, and help you grow your network.

This gives businesses ample opportunities to focus on growing their operations.
If you run a business, growth is likely always on your mind. One tough aspect of operational growth is that you don't always have the personnel, time, or budget to achieve your goals. Or, conversely, you might have all of that but no way to automate your processes and keep things running smoothly. 
The good news is that there's a fix for these problems, and it's adopting the right software solutions to scale your efforts.
Working with an expert partner that can help your team identify the right software solutions, assist with setup, and smooth any hiccups as they arise is key to getting implementation right. These steps are all necessary for success, but you likely don't have the time to add such tasks to your personal schedule. Handing this process over to someone with an in-depth understanding means they worry about logistics, saving you thousands in the long run and enabling you to focus on your business's core values. 
Here are seven ways that adopting software solutions can benefit your business.
1. Keep up with technology
You can't be an expert in everything, and you simply may not have the access or know-how to continue implementing the latest software technologies. Taking advantage of software solutions means you're always using the best innovations to make your business more efficient. You can attract more leads with better marketing and CRM tools at your fingertips, for example – and you won't have to do all the heavy lifting yourself. 
Another benefit is that experts can handle routine maintenance and updates for you so you're never dealing with outdated tools. Modern clients want to work with businesses that are tech-savvy and stay ahead of the game, after all, and software solutions can help you do just that.
2. Free up your time
Another great thing about software adoption is that you can devote more time and mental energy to client support, financial planning, team management, communication, and other crucial business functions. You don't have to worry about learning all the sales and marketing best practices, which take time to master and implement. The right software can free up your time and give you peace of mind that everything is getting done without you having to lift a finger.
3. Leave it to the experts
Software and solutions providers are already experts in tech for businesses. For example, you'll be able to rest easy that your company's CRM approach and web presence are in experienced hands, rather than having to worry about these things yourself. Your business will have access to better enterprise tools without having to worry about implementation, because the people who know what they're doing are taking care of it all for you.
4. Save money
Costs can add up quickly when you have to hire full-time staff to oversee business functions such as sales, marketing, lead generation, and web design. Software solutions give you all these services for one monthly price, helping you save money and build a more cost-efficient overall business. This helps you boost your bottom line in multiple ways: You get more leads and customers from all the work the marketing tools are doing for you, and you save money on staff and other associated costs.
5. Grow your network
Software providers have a massive community of partners. HubSpot, for example, offers a Solutions Partner Program that enables member companies to find other partner providers with solutions your business can adopt to fit a certain need. This means you can likely find a program or process to solve any pain point your company has. 
One caveat, though: Adopting too many solutions without a roadmap for the pain points they solve or the features they offer can easily result in your company paying for overlapping offerings you don't need  (or use). Having a trusted partner that knows your business, understands the digital landscape, and can examine your needs and prescribe solutions is often the best way to get the biggest bang for your marketing and operations budget. 
6. Get help when you need it
Many software solutions give you flexibility and options so you only pay for what you need. You can customize services based on your company's requirements at a given time, then cut back or scale later as your business grows. This kind of flexibility allows you to make tools and technology work specifically for your most pressing business priorities.
7. Grow your business
With greater access to technology, software, and tools, you're on your way to a more efficient business. You'll be on your way to building a machine that brings in new leads and helps you establish your brand as a leader in your industry. Software solutions help you reach new markets and customers, too, so you can expand your reach even more.
Why work with Bolles Media?
At Bolles Media, we pride ourselves on being an expert solutions partner that can always recommend the right tech and software solutions for you. We would never endorse a tool or partner we haven't had success with ourselves, and HubSpot partnerships have directly helped our business. Clients that partner with us see greater access to software and technology, quicker response times, and discounted services.
If you're looking for a personal approach you can count on, our team takes the time and dedication to get things just right for your operations. Contact Bolles Media today to learn more or schedule a free consultation with our team.
Share with a friend or colleague
Other Posts
Drew Bolles

Mar 6, 2023 · mins

Drew Bolles

Mar 1, 2023 · mins

Drew Bolles

Oct 20, 2021 · mins